Through your customer portal, you can track the status of all of your support tickets, file new tickets, and access our Knowledge Base for the opportunity to quickly solve problems on your own.
To access Gate 39 Media's customer portal, you can either click here or you can access the portal via our knowledge base.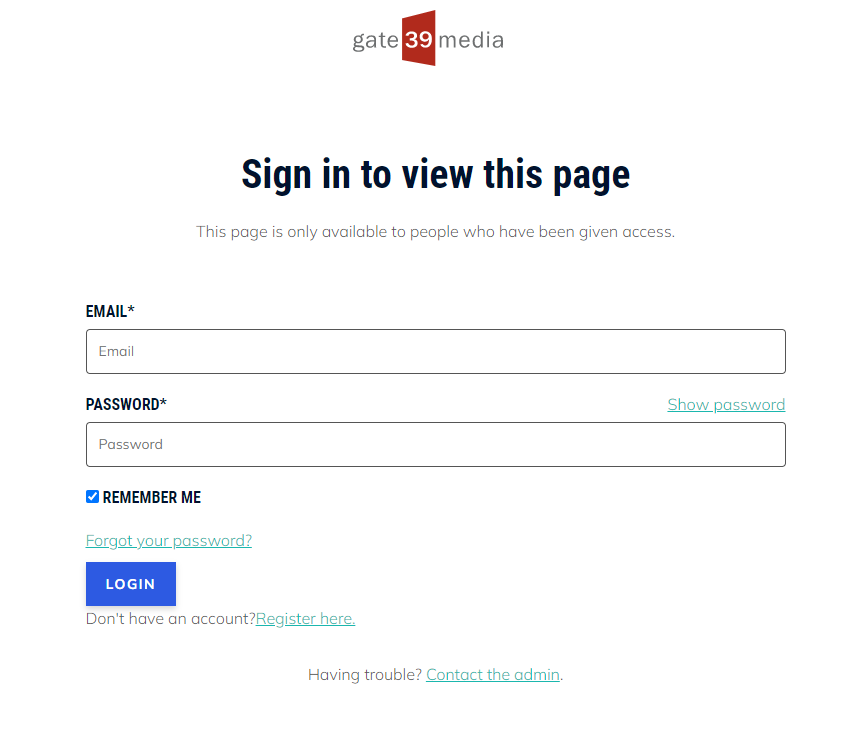 Before you can access your customer portal, you will need to set up your login credentials. Once you have navigated to our portal login page, look for the Register here link below the login credential fields.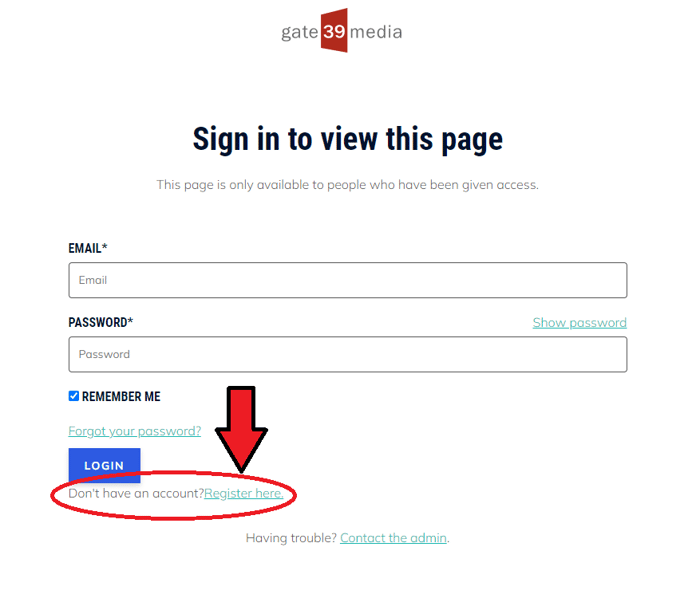 You'll be taken to the registration page, where you'll fill out all fields and then click Save Password.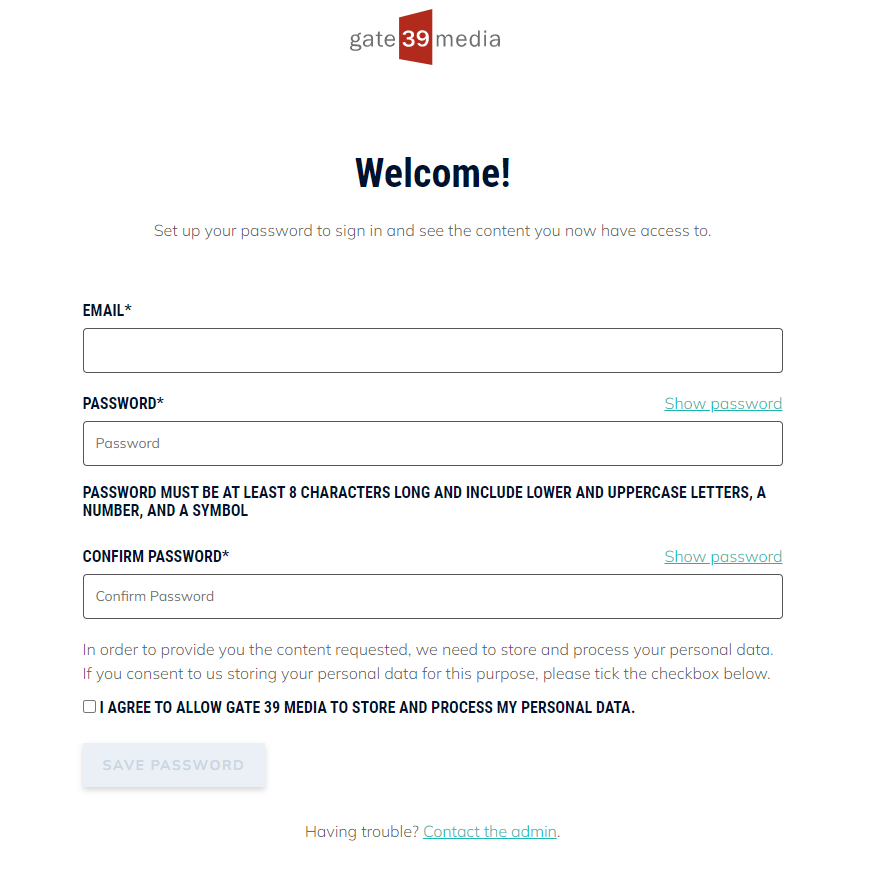 Upon submission of your registration form, you'll be prompted to verify your email via the email address you provided.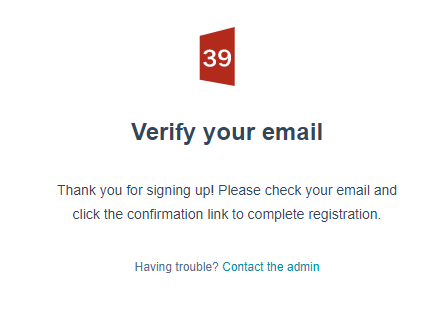 Navigate to your email provider, open the email from noreply@gate39media.com with the subject line "Verify your email address at knowledge.gate39media.com" then click Confirm.

After clicking Confirm, you'll be taken to the registration confirmation page, where you can Click here to log into your portal.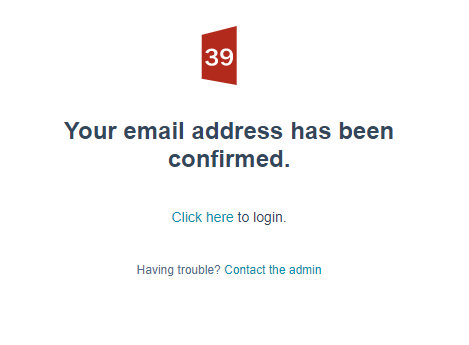 PLEASE NOTE: After clicking through from the confirmation page to the portal page, you'll need to log into the portal. You'll automatically be taken to our Knowledge Base homepage. To access the portal from this page, click Go to Customer Portal at the top of your screen.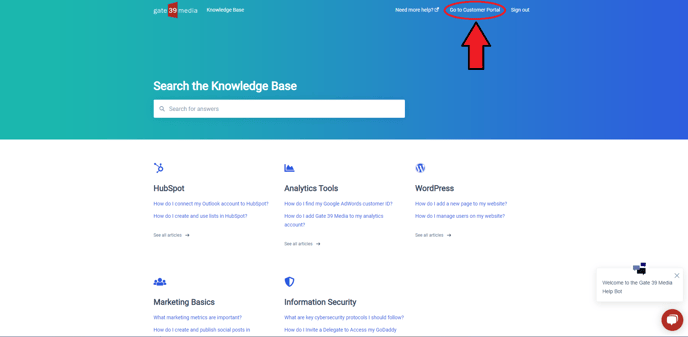 After you've logged into your customer portal, you can view all of your open and closed tickets on the ticket listing page, and filter and search for existing tickets.
The following ticket properties are visible in the customer portal:
ID
Subject
Create date
Last activity date
Status (Open or Closed)
To view more ticket details and the associated conversations, you can click the name of a ticket to open the ticket details page. You can reply to any open tickets by entering a message in the text box, and include a file attachment in your response.
If you want to file a new ticket, you can click File a Support Ticket. This will take you to our support form so that you can submit a new issue.
To log out of your portal, click Sign out in the top right corner of your screen.