How can I redirect an existing page on my website to point to a different page?
In the WordPress dashboard, navigate to
Tools > Redirection
and then click
Add New
.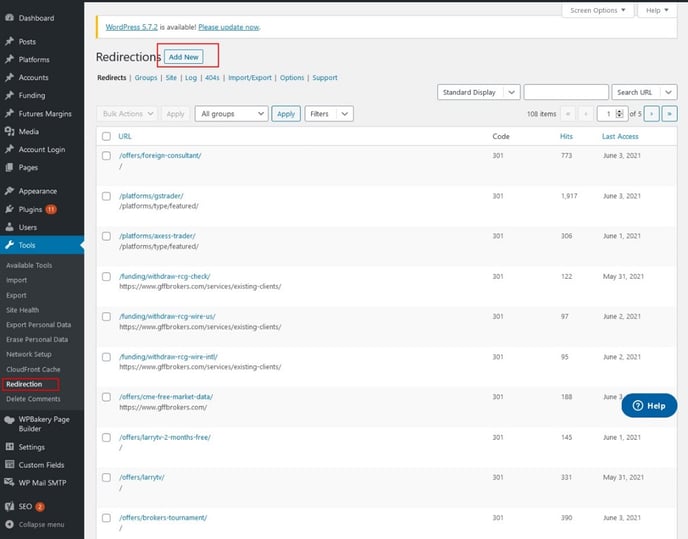 Add the source URL for the page you would like to direct to the new URL, and add the URL you would like to redirect to under Target URL. Then click Add Redirect.