QUICK1FR Two Factor Authentication Steps:
Login
After login page will redirect to dashboard
Click on My Account menu at top right of the dashboard page



My Account will redirect to Two Factor Authentication landing page



Click on TwoFactorAuthentication menu
TwoFactorAuthentication will redirect to two factor authentication where you can set two factor authentication by choosing different option in drop down and then click Enable If you want disable already enabled one. Please click on Disable button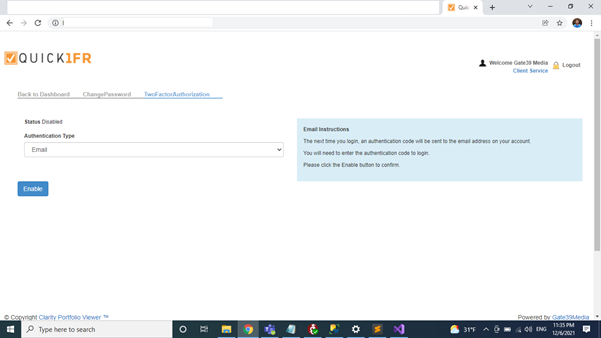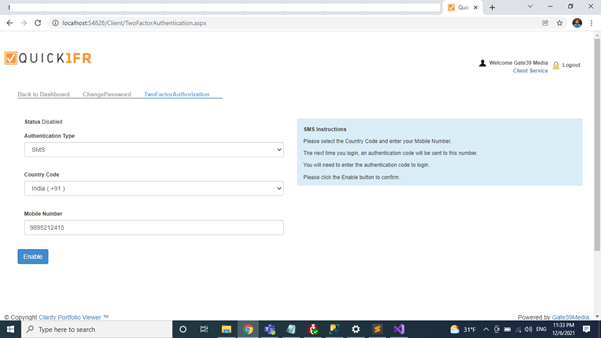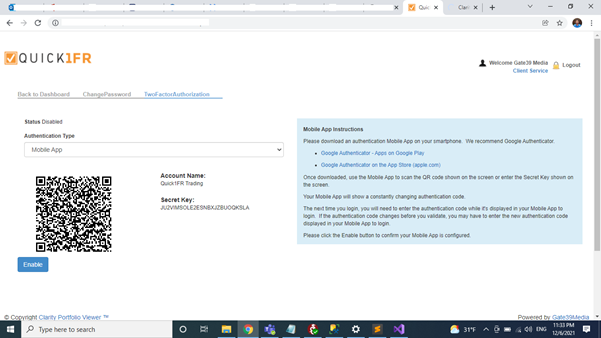 7. If you enable two factor authentication, when login, it will redirect to validation page. Where you need to enter code send to:
your phone as SMS, if you selected two factor authentication as SMS
your email, when you selected as EMAIL
your google authenticator app.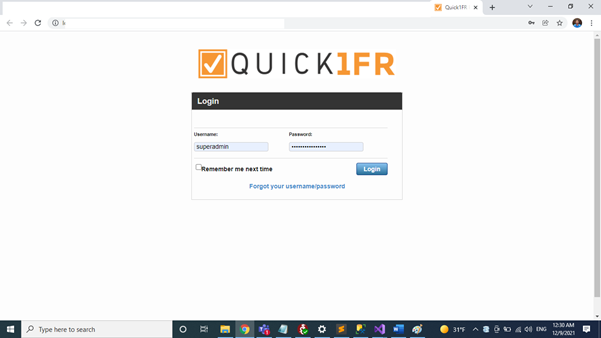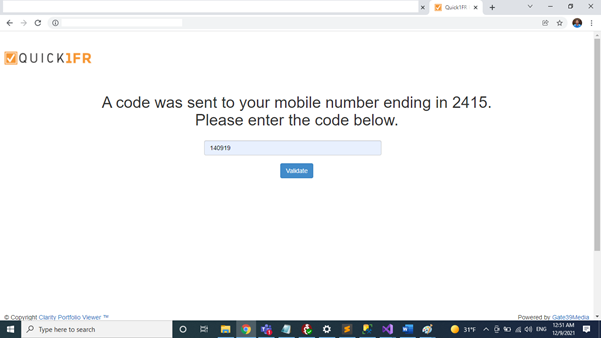 8. After validation it will redirect to dashboard page