There are two ways you can increase your email sends: either upgrade your entire HubSpot account marketing plan, or buy additional contacts.
1. Upgrade your HubSpot account plan
Go to your Accounting & Billing settings.
From the Account & Billing page, you'll be able to see your current account status and upgrade to the next tier.
If you ever need to see where you are for email sends, you can visit this Account & Billing page.
2. Buy additional contacts
HubSpot only charges for Sales users, but you can have unlimited marketing users. Your limitations will come in the form of your contact/email limits.
To buy additional contacts, go to your Pricing & Features settings.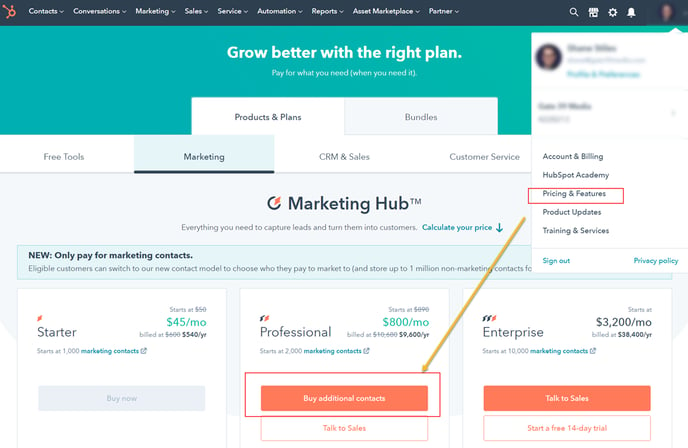 You can adjust your Contact Tier on a sliding scale, as shown below. Drag the slider to the amount of contacts you'd like to store in your HubSpot account, and you'll be able to see how that impacts email sends and your monthly cost.